Hey there, friends! It occurred to me today that we, of all people, have been doing a terrible job at updating this thread with stuff we've made. 
And we've made a lot of stuff! We've put out a full-length Shannon Curtis studio album each June since 2013. And then every other year we put out a full-length acoustic album of
personal songs
. Which means that, in the last 7 years, we've put out 10 full-length albums of Shannon's music. Wild. And yet, because apparently we're not that bright, we've shared precisely zero of them here. Sigh. 
That changes today! Without further ado: below please find all of Shannon's main albums – i.e., the studio albums, not the personal song albums – from 2013-2019. I've included Bandcamp links as well as Spotify links, so you can just click and listen, no subscription required.
Shannon writes the records, and I produce / mix / master them. If you would like me to produce or mix or master a record for you, I can do that – email me
here
.
Lyrics are all
on Shannon's website
, as are longer descriptions for each of the records. Shannon has been writing each of her records around a central theme since 2014, so if that interests you,
start there
.
We're proud of all of these, and we hope you love them. 
/////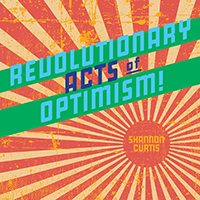 Revolutionary Acts of Optimism
(2019)
https://shannoncurtis.bandcamp.com/album...f-optimism
https://open.spotify.com/album/44MWxPtnbZNFhSiMISHOF2
written by Shannon Curtis 
published by Shannon K (ASCAP) 
produced / mixed / mastered by Jamie Hill 
at The Department of Energy Management, Tacoma 
additional production and recording by Shannon
guitars performed by Chris Palmer
"Shade" intro composed by Chris
/////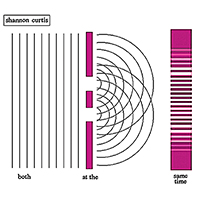 Both at the Same Time
 (2018)
https://shannoncurtis.bandcamp.com/album...-same-time
https://open.spotify.com/album/4A2o8cO2R...U9QpTvFJpg
written by Shannon Curtis 
published by Shannon K (ASCAP) 
produced by Jamie Hill 
engineered & mixed by Jamie at The Department of Energy Management, Tacoma 
arranged by Jamie and Shannon 
recorded by Shannon and Jamie 
additional production by Shannon
/////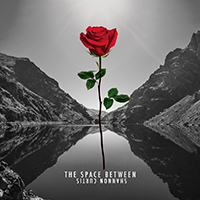 The Space Between
 (2017)
https://shannoncurtis.bandcamp.com/album...ce-between
https://open.spotify.com/album/6OYBbXwj6...pDeXfs-X9A
written by Shannon Curtis 
published by Shannon K (ASCAP) 
produced by Jamie Hill 
engineered & mixed by Jamie at Secret Agent Audio Services, Los Angeles 
additional production and recording by Shannon
/////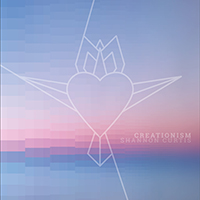 Creationism
 (2016)
https://shannoncurtis.bandcamp.com/album/creationism
https://open.spotify.com/album/2BIApVCJ8...mQMvJ0FRbw
written by Shannon Curtis 
published by Shannon K (ASCAP) 
produced by Jamie Hill 
engineered & mixed by Jamie at Secret Agent Audio Services, Los Angeles 
additional production and recording by Shannon 
guitars by Chris Palmer
/////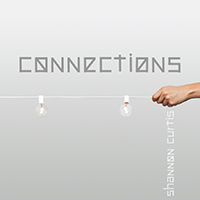 Connections
 (2015)
https://shannoncurtis.bandcamp.com/album/connections
https://open.spotify.com/album/4SaDi07ZA...TeU8tLwynA
written by Shannon Curtis 
published by Shannon K (ASCAP) 
produced by Jamie Hill 
engineered & mixed by Jamie at Secret Agent Audio Services 
guitar by Nick Bearden 
cello by Melissa Solomon de Freitas
/////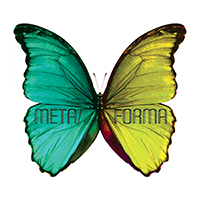 Metaforma
 (2014)
https://shannoncurtis.bandcamp.com/album/metaforma
https://open.spotify.com/album/5bzYG9aKR...U2UJ-H5Etg
written by Shannon Curtis 
published by Shannon K (ASCAP) 
produced by Jamie Hill 
engineered & mixed by Jamie at Secret Agent Audio Services 
guitar by Nick Bearden
/////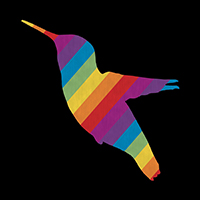 Cinemascope
(2013)
https://shannoncurtis.bandcamp.com/album/cinemascope
https://open.spotify.com/album/0ly1Zgzs1...8O7zwwdIww
written by Shannon Curtis 
published by Shannon K (ASCAP) 
produced by Jamie Hill 
engineered & mixed by Jamie at Secret Agent Audio Services 
mastered by Robert Hadley at The Mastering Lab, Ojai, CA 
guitars by Nick Bearden & Chris Palmer 
bass guitar by Mikey Sabatella
--
jamie hill
shannon's husband & partner in crime
co-inventor of the house concert model & co-author of the book
which is why i reply so often on here
i produce, mix, & master records
you can hear my work at  
deptofenergymgmt.com/work
Tacoma, WA, USA