Hello from a distinctly summer-turning-to-fall day here in the Pacific Northwest. I just might go put on a sweater — woo!

I have some very fun news I wanted to celebrate with you today:
We've hit #1 on 94.9 The Bridge!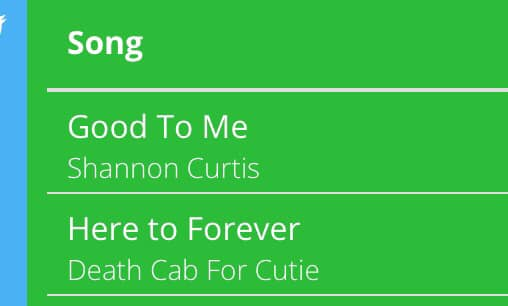 That's our song, "Good to Me," in the top spot, followed by a little band called Death Cab For Cutie. I mean … 🤯.
This chart is based on the number of times a song has been upvoted by listeners in the station's app (iPhone / Android). I know some of you out there are listening and upvoting, and this chart success is in part because of YOU — thank you!!
It's extraordinarily rare for an independent artist like me to get support from commercial radio at all; so to be in the company of world-renowned artists, and to have (literal!) votes of confidence from this station's listeners is very, very rewarding.
I wanted to share this moment of joy with you, because you have been with us on this journey for a while now — and your support has helped us to get to this moment of celebration. THANK YOU. 
---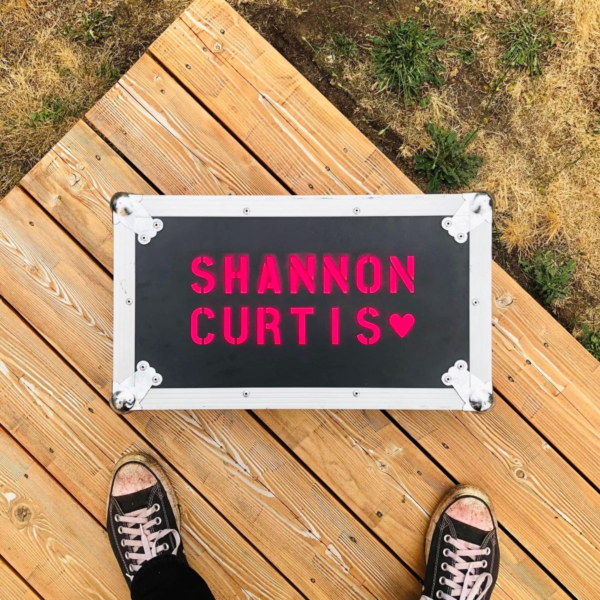 In other news …
Jamie and I had a blast performing at the Shipwrecked Music Festival last month. I don't know when the last time was that I had so much fun planning for and rehearsing a live show.
And then … the reaction from the festival crowd was awesome. We followed some curiosities we've been having, we stepped way out of our comfort zones to build something new … and it all felt like a smashing success.
So … what's next???
The festival performance was the first baby step toward that. We're building on that step now — we're hard at work preparing for an innovative full album release later this year, as well as (fingers crossed!) a return to touring in the new year, with a brand-new approach to bringing the experience of our music to the stage.
What that all really boils down to is … we're in the very vulnerable, squishy, terrifying middle of trying a bunch of new things, which – if you've ever subjected yourself to trying new things, you know — is both exhilarating and petrifying.
So we're excited. And scared.
I'm taking comfort from — or, at least finding camaraderie in — a quote I heard last week while watching the (gorgeous, moving, profound) HBO series Station Eleven:

"We're artists. We're always terrified."
I hope to have more to share with you soon about these upcoming plans of ours. Stay tuned. 📻
---
Annnnd that's all for today! I hope your end-of-summer is sweet. Sending love from the middle of a changing season here in the PNW.
Love and curiosity — shannon