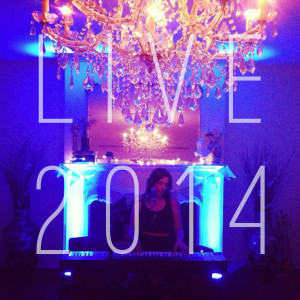 Hello from way-too-hot Southern California! We've been home from tour for about 2 weeks now, and we're loving being on our home turf. We still think often of all of you we saw and met on this summer's house concert tour. In fact, we've been thinking about you A LOT as we put together these two awesomely fun things I have for you today:
A brand-new live album, LIVE 2014 …
… recorded on summer house concert tour stops in Douglassville, PA and Houston, TX. You can get it exclusively in my web store. In the spirit of the house concerts, which are generally done on an "open donation" basis, this album is available on a "pay what it's worth to you" scheme. If you're experiencing lean times, then please by all means download it for free. If you are moved to be generous, then we are very grateful for that. The most important thing is that you enjoy it. So, go grab it!
This new video, a walk down memory lane …
… of every show from the summer tour, set to the song "Say His Name" from LIVE 2014. If we were at your house, your house is in this video! Please watch, enjoy, and share.