Hello from the back porch at Jamie's folks' house in Burlington, Vermont! It's a lovely afternoon here, where we're on a one-week break from tour. I've been wanting to write to you for quite some time, but this is one of the first moments I've had to put my feet up, and breathe, and write. Ahhhh. 🙂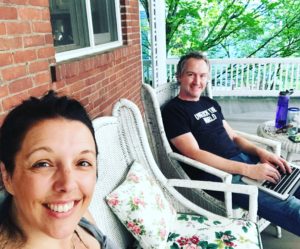 We continue to have adventurous adventures out here, (including a deer hitting our car on our way to Canada oh no!), and we're loving seeing old friends and making lots of new ones.
I haven't written to you in a hot minute, so I'll cover our Northwest escapades in this letter, and then write another installment before our week off in Vermont is over. So keep an eye out for me next week, too!
Our first stop in Boise, ID was this pretty backyard of friends who are 3-time house concert hosts, who paired up this year to co-host with some other friends in the area. (ps we LOVE it when people pair up for co-hosting! There is so much potential for new connections and friendships. Yay, community!) One of my best memories from the night is the conversation that kept us up until 3am. We got kinda deep. That can happen at 3am.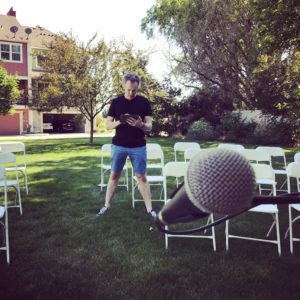 Stop number 2 in Boise was with some really lovely 1st-time hosts who carried off the event like they were old pros. It was such a pleasure creating this night with them. And it's so fun to witness the unexpected ways in which our circle widens: this newly-married couple hosted us this year after having been invited to another house concert in town last year.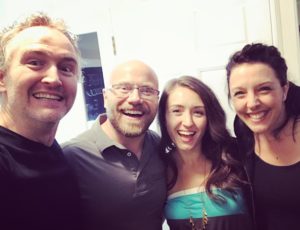 Our final night in Boise was with some of our favorite people, who've hosted us in their home now 6 years in a row! It was a particularly deeply connective show, and I was struck with what an amazing privilege it is to explore ideas and process life with a community of people of a period of years. This is the good stuff, for sure.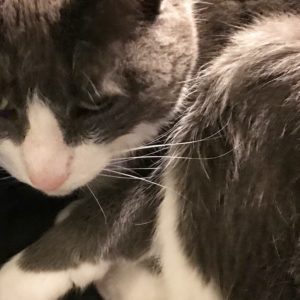 This is a picture of our very good helper at our house concert in Portland, OR. It was a fun night with several really meaningful connections. But a super fun moment was when one concert guest showed up with a vintage copy of a 45rpm single from the band Jamie was in 25 years ago in Boston, and asked him if he'd sign it for him. <ROCK STAR!>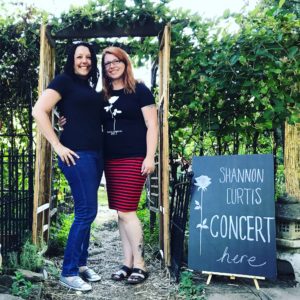 And then … McMinnville, OR. We've done several shows at this family's house, and each time just gets better and better. Also: we were totally blown away when we showed up to their house and saw that they'd painted the rose silhouette from our new album ON THE EXTERIOR WALL OF THEIR HOUSE. That is serious love and commitment.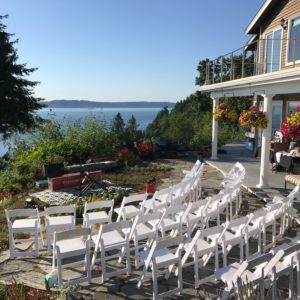 You might think that the highlight of our night in Edmonds, WAwas this unparalleled view overlooking the Puget Sound; but for me and Jamie, it was actually the opportunity we had to get to know more about the beautiful, open heart of the woman who hosted us there, and to get to know more of her family. It was a really heart-filling time.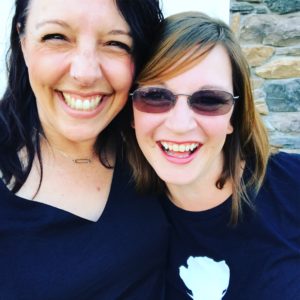 The next evening, we headed further north, to Marysville, WA, where we encountered a beautiful confluence of friends from the area, witnessed friends from different corners of our lives making connections with each other (I love that!), and then closing out our time with late night stories around the dining room table, filled to the gills with perhaps the best homemade lasagna I've ever had.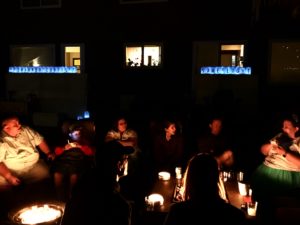 It's hard to choose a photo to represent the time we had with dear friends in Lake Forest Park, WA, because our host here always has the most jaw-droppingly gorgeous and elaborate decorations. But I chose this one, because for me, it captures a moment that make our nights with this community so special. In fact, it's fair to say that when I wrote this lyric for the song "At Morning" from the new album, I had this exact scene in mind:
while it's night, we dream
speaking them out loud
against the waking fear
raining missiles down
circled 'round the fire we keep
embers burning
till the light returns
at morning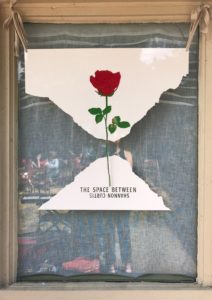 Speaking of decorations, friends at this house in Seattle, WA seem to have an endless well of amazing (and high tech!) ideas. This year was a laser-cut acrylic representation of our album artwork. How cool! This was our last of 4 house concerts at this house because our host is moving. We're so grateful for the privilege of getting to make so many memories at her old place, and we're looking forward to building lots of new ones in her new home in summers to come.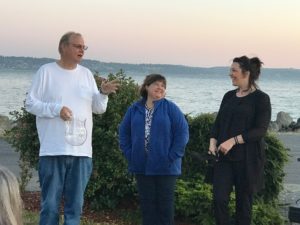 The next night, in Des Moines, WA, I felt like we'd shown up at the most warm, familiar hometown potluck — except it's not actually our hometown. But the people there, whom we've gotten to know over the last several years, certainly make us feel like we belong, just like one of the neighbors.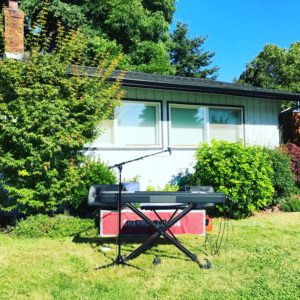 We got to stay in the same town the following night — go, Des Moines, WA! — but with a wholly different group of people. Perhaps my most favorite memory from the night was the warm, knowing smile that spread slowly and steadily over the course of the show across the face of the white-haired woman who walks with a cane who was sitting in the second row. I felt like she understood me, and I her.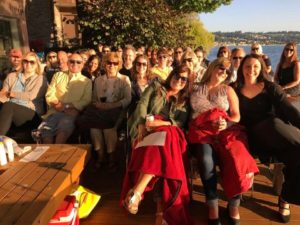 Last year, when we were at the home of this family (also in Des Moines, WA!), we celebrated the send-off one of its members to a stem cell transplant that we were hoping would save his life from the leukemia he'd been diagnosed with. Well, this year, he was the one standing behind the camera taking this shot. These people are so special to us. It's impossible to describe how grateful I am that this moment happened.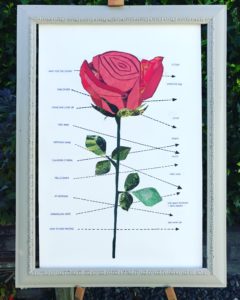 Our final night in the Puget Sound area was in Tacoma, WA, with a precious family we have absolutely loved getting to know over the last couple years. And — no surprise — we shared another meaningful night with them. When we arrived, we were greeted with a stunningly gorgeous collage representation ofThe Space Between, created by the eldest kid in the family and her boyfriend. I mean … how beautiful is this?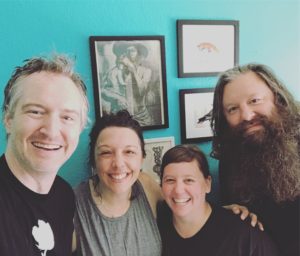 We spent our last night of the Northwest leg in Yakima, WA, with dear friends (who are also totally amazing artists, both him and her!).
One of my favorite moments from the night was the guest who shared with us after the show that at the beginning, he was pretty skeptical. He told us he can be cynical, jaded, and it takes a lot to impress him. So, after sitting with folded-arms during the first 90 seconds of the show, he uncrossed his arms, leaned forward and thought to himself, "What happens to the girl? I gotta find out what happens to the girl!" So I guess we won him over. 😉
In next week's update, I'll catch you up on all the fun we've had since the NW — in Canada, Montana, eastern Idaho, Utah, Colorado, Minnesota, Chicago … holy moly, we've covered a lot of ground. Anyone else need a nap?