Well, here I sit, just an hour after the official end of our fundraising campaign to make "Both at the Same Time," totally in awe of how our community showed up for us over the last 3 weeks.
152 people contributed to this effort,
raising a total of $16,075.
Just … WOW.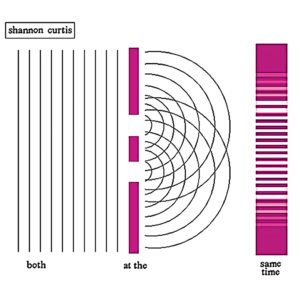 With those funds, we are going to be able to make:
+ "Both at the Same Time" CDs,
+ "Both at the Same Time" vinyl LPs,
+ "Personal Songs Volume 3" CDs,
+ tees and totes galore,
+ a Book of Lyrics & Writings.
It's amazing. And you did it. And we are SO grateful.
So … what's next?
We are going to take the awesome amount of support, encouragement, and votes of confidence you all have given us, and we are going to pour it into our continuing work to create songs, craft an album, prepare stories and develop a house concert show for this year's tour that we hope will honor the belief you've expressed in what we do.
We're working to bring you a body of work that we hope will …
uplift and challenge you,
make you feel and make you think,
encourage you to look deeper within and reach farther outside of yourself,
and do it all with JOY.
That's what our arrow is aimed at. The support you've shown us is the beautiful force that will enable that arrow to fly.
Thank you for being with us in this.
Love and letting it fly — shannon