The Space Between is here.
Available now on CD, digital download, and on vinyl pre-order in our online store.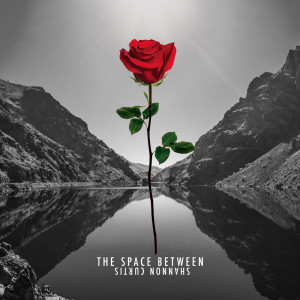 Each year, when I go to write a new album, it's never quite clear what it wants to be about until I sit down in my writing room and get to work. It's always personal on some level, always the result of whatever stirrings have been happening in my own heart over the previous months. And my journey through writing each song tends to be an essential and often therapeutic process for me as I work through whatever it is that is coming up in my life and in the world, and how I'm experiencing my intersection with it in that moment.
This year was a doozy for me. You'll likely hear evidence of this as you listen to this record. I decided to crack myself open in new ways and let you see inside, even as I felt my heart cracking open in new ways as it encountered the particular struggles and stark realizations of this time through which we're all living.
I have grieved with the revelation that many of us are divided from each other in this time.
I have doubled over while witnessing forces in our world that attempt to exploit those divisions for selfish gain, causing real pain and hardship for many in the process.
I have wrestled with what my own responsibility is in righting wrongs and putting my own hands and feet to work as part of the army of humans who want to bring love and justice to all of humanity.
I have been looking everywhere for hope — eternal optimist that I am! — and I keep on seeing it show up in unexpected and small and just-in-time ways.
And I have written about it here, sung my heart out about it here, and Jamie has set it to the soundtrack of what's been in his heart, and together we have delivered to you here every last drop of what we've walked through and worked through this year.
And now it is yours. It's impossible for me to know what your experience has been during this same period of time — if it has resembled mine in any way, or if it has been fundamentally different. It's unknowable to me how your heart will receive what I've written and what we've recorded here.
Maybe you will see yourself in it.
Maybe you will see someone you love in it.
Maybe it will feel all too familiar.
Maybe it will feel wholly new and foreign.
Whatever it is, and whatever it does, I believe that my job was to bring it to this place, and now to let it go, to let it move into the lives of those who let it in, and to allow it to be and do whatever it does there.
So … we offer you The Space Between, the honest labor of our hearts in what has been a challenging time; and we send it off in your direction with a kiss and a wish for it to carry light and love.
The links above are to my web store, and I hope that if you decide to buy this record you will buy it there. But if you would like to stream it first to see what you think, you can do that on my Bandcamp page.
Love and a kiss and a wish — shannon