Hi guys! It's been a crazy-awesome summer so far. Can I tell you all about it?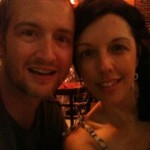 LONDON, PARIS & AMSTERDAM
Immediately after finishing up my June tour, I hopped on a plane and flew to London for a combination of business and pleasure travel. The business: writing with a pop songwriting team in London for Amy Winehouse's goddaughter, Dionne. She sounds *just* like her godmother, but she's only 14. I think she has a bright future, and here's hoping she records our song!
Then, it was off to France via the Chunnel and my first time ever in PARIS! I hate to break it to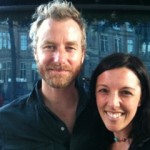 ya, but Paris could *totally* have me. I LOVED it there. Here's a photo from our trip!
Our last vacation stop was Amsterdam, where we got to see The National — one of my *favorite* bands — play at Paradiso. Check out my post-concert photo with the very dreamy singer, Matt Berninger….  🙂
SOUTH KOREA
When I got home from Europe, I got word that my music had gone to Asia! My first-ever digital album release for South Korea hit the interwebs just a few weeks ago. And did you catch the title of said album? Here it is. Prepare yourself because it's SO awesome. It's called Shannon Curtis The Great. I'm not even kidding. Either we're a little lost in translation or I'm about to start conquering the world by brute force. Either way, send your South Korean friends to these sites where they can preview and buy my record!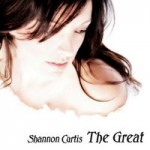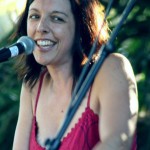 MY OWN FRONT YARD
Even after visiting multiple foreign countries, one of the funnest days I've had all summer was last weekend in my own front yard. We hosted the first-ever Front Yard Fest: The Smallest Music Festival in the World, and it was an amazing time. We had 9 different artists from all over California — singer songwriters, guitar players, piano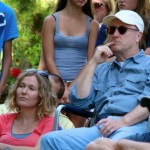 players, a 14-year-old's garage band's debut performance — it was SO MUCH FUN. We're definitely going to make this a tradition. But until next year, check out some of the photos from Saturday.
I've got some fun news about an awesome run of western US shows — stay tuned for that! Otherwise, thanks for stopping by. I hope you're having a great summer!
xo-shannon