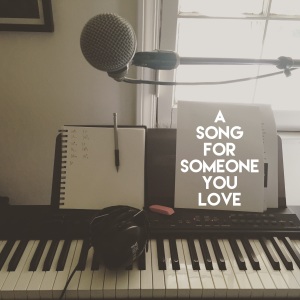 If you're looking for a uniquely meaningful and lasting way to express your love for someone this holiday season, perhaps a personal song is just the thing.
Mom, dad, spouse, awesome kid, grandma, best friend – I'll work with you to learn all about them, and then I'll write and record an original song for you to give them from your heart.
We have availability for only 3 personal songs this season, and 1 of those has already been claimed. If you'd like to be one of the remaining 2 people I'll work with on a personal song project this season, email me and I'll send you scheduling and pricing info.