Today's the day: Connections is here!
Get the digital album on iTunes or Google Play .
Get the CD, vinyl, or companion book + journal at shannoncurtis.net .
To celebrate this exciting day, we've got a new music video for you. It's called "What Happens When," and it's about daring to share your most deeply held hopes and dreams. Thank you so much to the dozens of dreamers who bared their souls for the inspiring video below.
This is a special album. It was inspired by the interactions I've had with many of you online and at house concerts. We've made some real connections with one another as you've shared your stories with me and let me share my life with you through my music.
Those experiences led me to investigate what creates those kind of meaningful connections between people. What I'm learning – and what this album explores – is how it happens when we show our true selves to one another. When we really see one another, and allow our real selves to be seen. It's a powerful, transformative experience.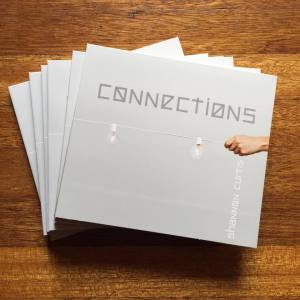 For those of you who want to go deeper with these ideas and songs, I invite you to take a look at the companion book + journal I wrote for the album. Let's dig deep and celebrate the connections we make when we share our stories, our struggles, and our dreams.
---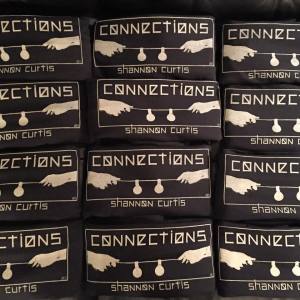 And finally, let me say another big huge thank you to all of the amazing souls who supported our fundraiser to make this album happen. YOU made it happen. In a BIG WAY. We could not have done this without you, and we feel eternally grateful that you're on our side, helping us get this message out to the world.
I really hope you enjoy Connections. If you do, please share it with your friends and your community, and also please find me and Jamie on Facebook and let us know what you think!
We look forward to seeing many of you on our summer house concert tour that starts this week. And to those we won't see in person – I hope you'll stay in touch with us while we're on the road. It's good to know you're riding shotgun with us in spirit. 🙂
Love and hopes and dreams — shannon