December. Short days, long nights. Cold air outside driving us to cuddle up inside. And the calendar is about to turn over another year.
It's a natural time to reflect on the year that's gone by, and to prepare our hearts and minds for who we want to be and what we want to do with our time, resources, and talents in the year to come.
Jamie and I have been pondering those ideas a lot lately, and we've realized that we are supremely privileged to live the life we've lived, in community with people like you, this past year.
So we want to give back, and here's how we're going to do it:
TODAY is the first of 3 GIVEAWAY DAYS we're sponsoring this month.
Each giveaway day has two purposes:
1) To give something to YOU!
2) To give support to an initiative we've chosen that's doing important work to make the world better for people in need.
We're kicking it off today, and Giveaway Day #1 is …
FREE T-SHIRT FRIDAY!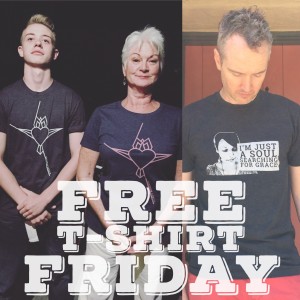 Visit our online store, pick any ONE t-shirt in stock, pay for shipping, and it's yours. FREE.
Limit one t-shirt per person. Offer ends tonight, 12 midnight PST.
BUT WAIT THERE'S MORE …
For each free t-shirt we give away today, Jamie and I will donate $5 to The Barber Farm, which grows organic food to help feed hungry people in Vermont.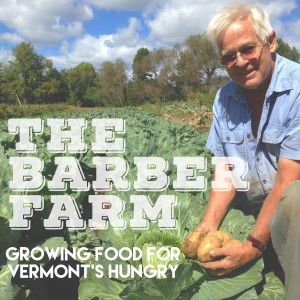 You read that correctly: You come claim your free t-shirt, and we'll give $5 to help feed some of the 24,000 kids in Vermont classed as food insecure.
Read about the farm here, and learn that the hands in the dirt belong to Jamie's Uncle Charlie. We love the work he's doing, and we want to lift it up. Come help us give today!
---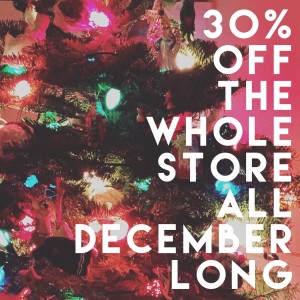 Also! All month long, use the coupon code GIVE2016 at checkout, and receive 30% off everything* you order from the store.
Vinyl, CDs, digital music, Heart on Fire drives, t-shirts, books, totes … all 30% off.
* The only item not eligible for this coupon is the brand-new Creationism vinyl. 🙂
Happy giving.