"Brightest Light In The Room" Available April 5th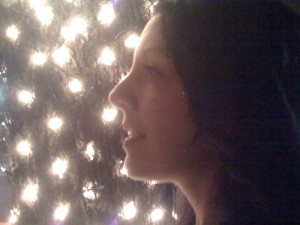 We are very excited to announce that the new album's first single, "Brightest Light In The Room," will be available in just TWO WEEKS — Tuesday, April 5th — as an instant download for anyone who orders a limited-edition "Brightest Light" pre-sale single package.
The song has been described as "hypnotic," "like being caught in a dream," and "incredibly beautiful." I am so excited for you to hear it. In addition to the original recording, the collector's edition single package will include radio and instrumental versions of the song, as well as two DJ remixes, plus original artwork inspired by the piece. You'll want to make sure you're one of the limited number of fans to get a copy, so mark your calendar for April 5th.
A Whole New Show
You may have noticed that I've been lying low the last few months, not playing and touring nearly as much as I have the last few years. Rest assured, I've not been lying around eating bon bons. What we have been doing is developing a whole new sound and live show to roll out with the release of this new album. It'll be the same ol' me, but bigger, more enveloping, and just like you've always wished you could hear my songs performed live. We've got some really special treats planned — tour dates will be announced soon.
Mark those calendars for April 5th! There are super fun things to come … talk to you soon.
xo-shannon