Revolutionary Acts of Optimism is now out in the world. And I could not be more thrilled to share it with you.
Get a copy in our store, here — shannoncurtis.net/store.
It's available on CD or digital download, or pre-order a vinyl record.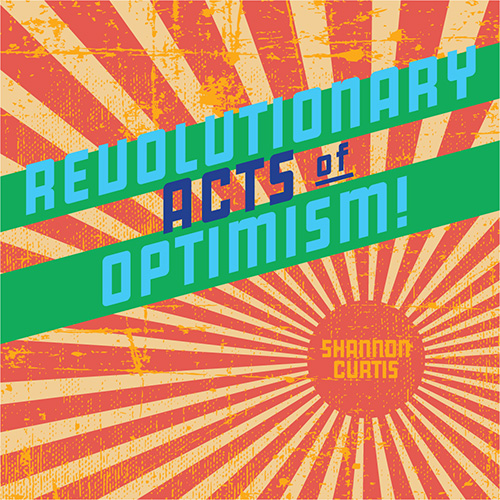 We also have some AWESOME new merch:
– Optimism Tee & Festival Tank
– Tree Planter Tote, and
– Brand-new "It's Impossible to Run Out of Love" Tee.
Oh. Heck. Yes. ☛ Get them here.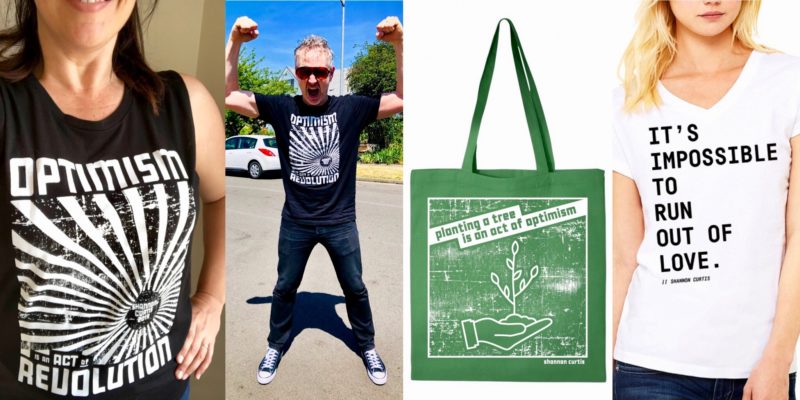 The other thing happening today?
Our Summer House Concert Tour begins TONIGHT in Northern California! We're so excited to share with you the joyous show we've prepared for you this year.
Wanna see where the tour is taking us?
Check out our tour calendar here — shannoncurtis.net/tour.
Wanna join us at a concert?
We'd love that! Message Jamie at jamie@saintcloudrecords.net to see about the possibility of getting an invitation to a show near you.
Do you live in the South & want to host a house concert?
We have open dates in August, and we'd like to come play a concert for you and your community. Message me today for more info —skc@shannoncurtis.net.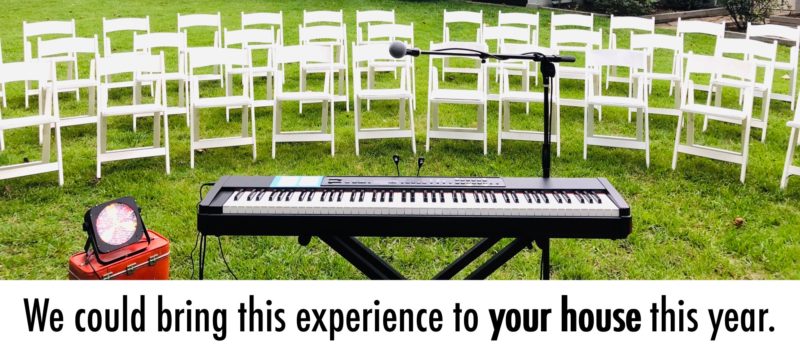 Come (virtually!) along with us on our adventure!
There are a couple of ways to do this:
1) Follow me on Instagram Stories and Facebook, where I'm posting daily videos and photos. Here's where to follow:
2) Listen to our weekly podcast, Misfit Stars — which, YES!, Jamie and I are continuing to produce and release from the road all summer. Listen & subscribe at MisfitStars.com.

And: two final — and very nifty — things.
First: Something very cool about Revolutionary Acts of Optimism is the font that we used for the cover. It's called WPA Gothic, and it was designed by a designer named Stephen Coles. WPA Gothic harkens back to the poster art that accompanied the New Deal era of 1939-1943. It's a typographical representation of optimism and possibility.
WPA Gothic is free to download – but it comes with very specific instructions that Stephen prefer that it not be used for commercial purposes. And of course we saw these instructions after we'd fallen in love with the font. So we hunted down Stephen's contact info, explained who we are and what we do and what this album is about, and asked if he would be willing to let us use it. And he said yes!
So, Stephen, from the bottom of our hearts – thank you. You helped make this album what it is in the world. ❤️

---
And last … but certainly not least: This album — and all of its associated goodies and projects — wouldn't exist at all without the incredibly generous support we received from all of you who contributed to our album fundraiser. THANK YOU. From the bottom of our hearts.
We are so, so grateful for you and the way in which you lift up us and the work we do. You give us reason, again and again, to believe in possibility and to act with optimism. 🌱
We hope this record – and its message of possibility — finds its way from your ears to your heart … and then back out again through your words, your hands, and your feet, as we all walk forward together … with eyes on the light.
It's so wonderful to be on this journey with you.
Love and possibility — shannon