Hello from my aunt's spare bedroom in the city where I was born and raised: Stockton, California. It's the night before our house concert across town tomorrow, which will be our sixth show of the Revolutionary Acts of Optimism Tour.
The tour has been A-MAZING so far … more on that in a sec … but for now, here's a photo of us snapped moments before the first show of the tour in Roseville, CA: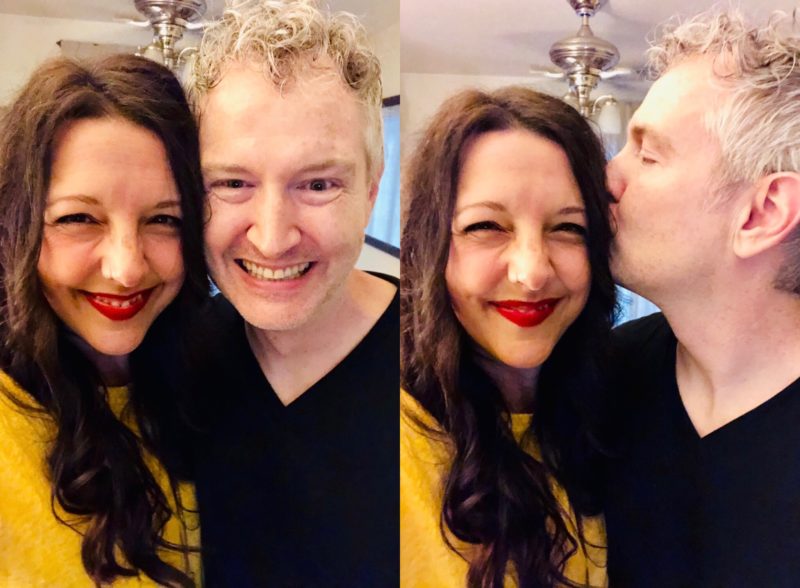 "Going home" can be an interesting prospect sometimes, can't it? Today was a funny day, because I started the day in a place that Jamie and I called home for eight years — South Pasadena, CA — and ended up here in my original hometown.
While we were driving up Interstate 5 today from SoCal to NorCal, we recorded our weekly Misfit Stars podcast — Yes! We recorded the pod while on the highway! In the car! Going 75 mph! Check out the photo of our headset mics below 😂 — and we talked all about what it feels like to return to a place you once called home, and what our relationships are like with those places, and with the versions of ourselves that lived there.
It was a great conversation, plus we share our favorite moments and conversations from the last few shows of the tour ☛ come on in and listen! New episodes debut every Wednesday at MisfitStars.com, and in your favorite podcast app.
And if you can't wait until Wednesday, here's last week's episode to tie you over: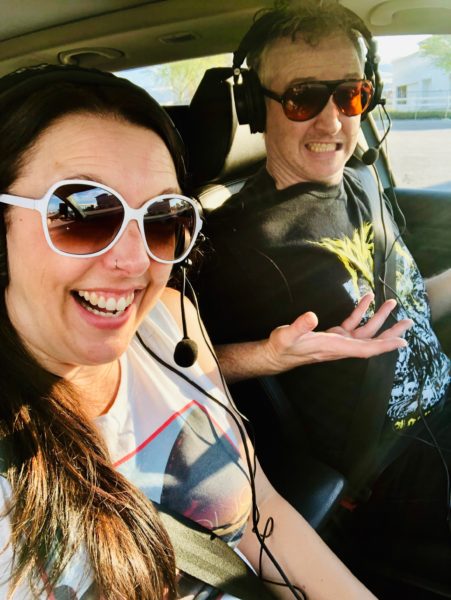 Another NIFTY thing happening this week:
The young filmmaker we hired to make a short film for a song on the record has finished filming and is now editing the movie! Here are some still photos he sent us from the process so far. We are SO excited about the concept he wrote for the film, and the amazing cast and crew who contributed their talents to this project.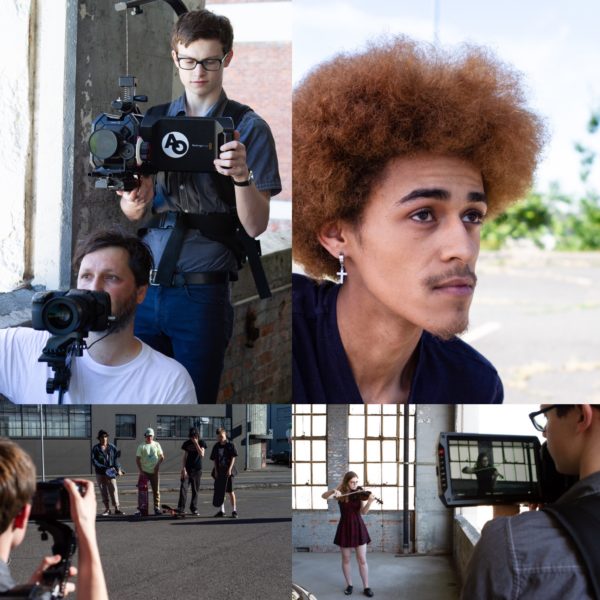 What do you think about a Fall Tour?
Summer has just begun … but we're SO excited about sharing this year's show with as many people as possible, that we're already thinking about opening up some late summer / early fall dates for MORE HOUSE CONCERTS.
We'll officially have information ready for you in a week or so, but if you're thinking, "Yeah! I'd like to share Revolutionary Acts of Optimism with my friends, at my house," then send me a message today atskc@shannoncurtis.net. I'll put you on my list of folks to be the first to get Fall Tour info.
Summer Tour, So Far:
Holy moly, it's been SO. GREAT. I've got a daily record of my favorite things about each show on my Instagram and Facebook profiles. Come on in and see photos / read all about my favorite moments from each concert.
Long story short …
– we are incredibly grateful for all of the time we've gotten to spend with people we've grown to love over the years,
– we are loving the stories shared by all of the new friends we're making, and
– we're full-to-the-brim with joy that so many people have been resonating with the message of POSSIBILITY we're bringing in this year's show.
Here are a few pictures to give you an idea of where we've been so far…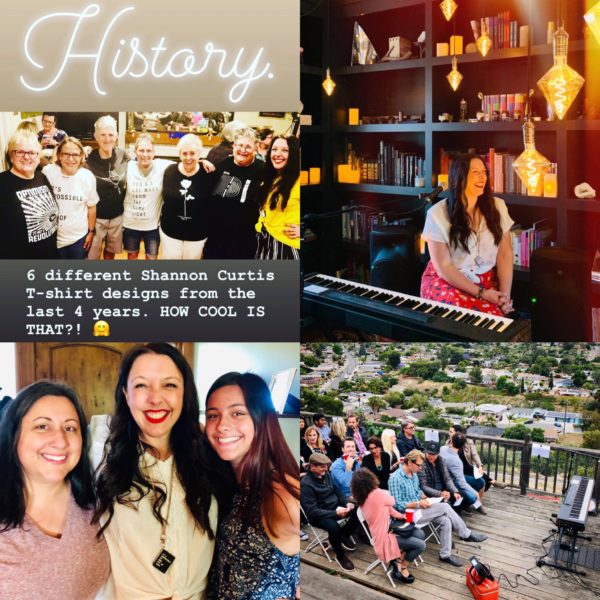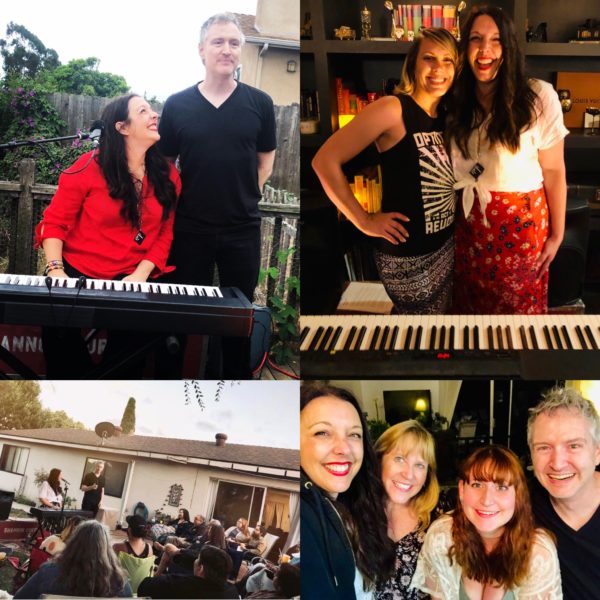 That is all for today. Time for me to get some shut-eye and get ready for tomorrow's Revolution. ☀️
Love and possibility — shannon