Big news today: our search for hosts for The 2017 House Concert Tour is officially open.
If you already know you'd like to host a house concert on this year's tour, or if you'd like to learn more about what's involved in being a host, send me an email today — at skc@shannoncurtis.net — and I will send you the information and application.
The search will end in just 2 ½ weeks, on Friday, April 14th, so email me right away!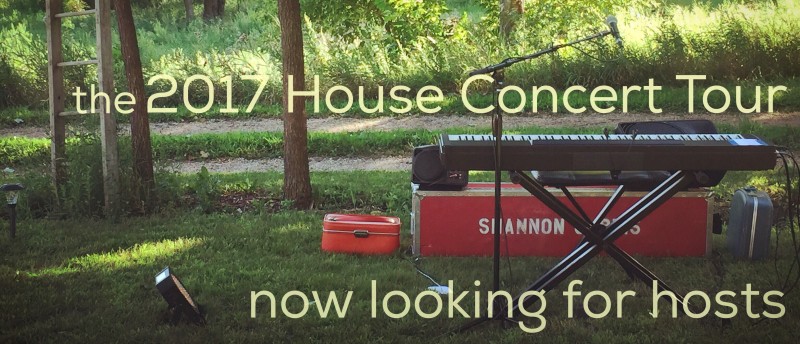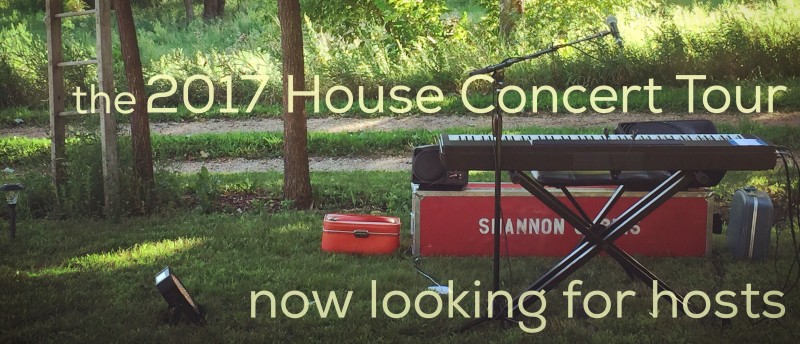 We're currently hard at work creating an experience for the 2017 House Concert Tour that we think will result in an ambitious and immersive show with a bigger scope that's different than anything you've seen from us before.
We don't have a title for the tour yet, but we're working with themes this year that embrace our common humanity, that seek out connection through understanding of others' experiences, and that call us to love and lift each other up.
We think it's just what our hearts need this year, and we can't wait to share a magical night with our people all over North America.
Email me right away if you're interested in learning more about becoming a host on this year's tour. The search for hosts will be open for only the next 2 ½ weeks, ending Friday, April 14th.
In other news, we're in the thick of making the first video single for the new record — coming soon. We can't wait to share it with you. And, of course, every day we're heads down in the studio working on that new record — wish us luck!