Hello there, dear ones.
I have nothing specific to tell you today, no flashy news, no pertinent updates — just a quick note to say I've been thinking of you and to say hi.
I've been hunkered down a lot in my writing room lately, working out songs for a new album that we'll be putting out in June. It's been an interesting and challenging process for me this year — I never know in advance what will bubble up in my writing, and this year I've found myself having to really wrestle with some deep and unexpectedly personal issues around the national and global events we've all been witness to these last months. I'm discovering new territory and uncovering previously unknown things about myself. I'll be eager to share it with you in the months to come.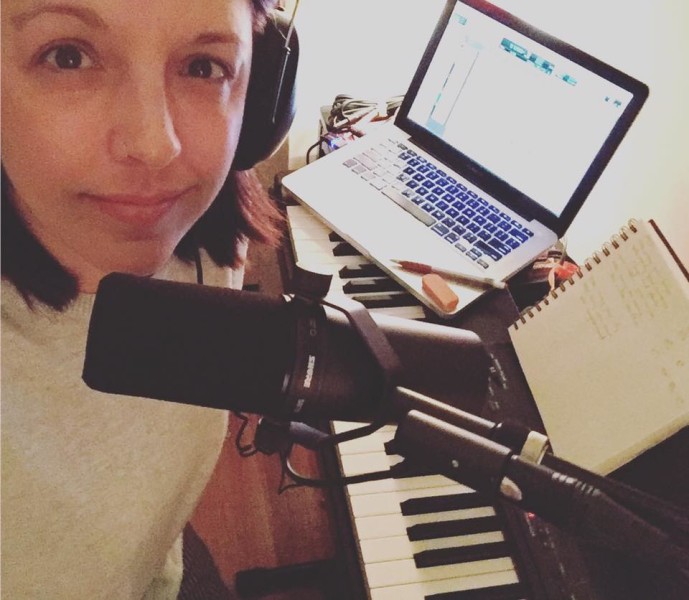 We planted some new rose bushes! I've come to think of gardening as an audacious act of hope and faith. Grow, little roses, grow!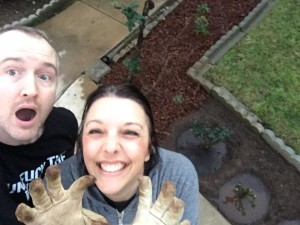 I wrote a personal song this month that took me to a uniquely deep and personal place in the lives of the people for whom I wrote it. The experience reminded me of how grateful I am for the relationships with which I've been gifted with people who don't merely listen to the music I make, but who have also invited me into their lives in intimate and profound ways. And I marvel at the miraculous ability of art and music to connect us. Where would we be without that connection?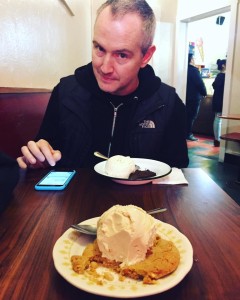 Jamie and I took a day off yesterday and did a bunch of inspiring / fun / leisurely things. First up was a Metro ride downtown to the LA Art Book Fair, which featured all kinds of idiosyncratic art and was packed with weirdos of every stripe and shape and color. It was refreshing and inspiring and wonderful.
After a ramen dinner in Little Tokyo and an ice cream treat back in our hood, we went to see I Am Not Your Negro, a film based on the work of writer and poet James Baldwin. It's hard to express how deeply this film affected me. I hope you take the opportunity to see it, too; I believe its message is essential for our time. And now I need to go get myself some books of James Baldwin's writing. 🙂
This week, it's back to the writing room for me, and back to the studio for Jamie. We're also looking forward to more meetings and correspondence in the coming weeks with a constellation of developing artists whom we have had the pleasure of encouraging and mentoring in their burgeoning careers. We started this little something a couple weeks ago on the down low to support and honor that effort.
I hope this finds you well. Sending a big hug from a not-so-sunny (but thank goodness for the rain!) Southern California.
Love and ice cream — shannon