And the last big giveaway day of December starts … now!
It's FREE TOTE MONDAY!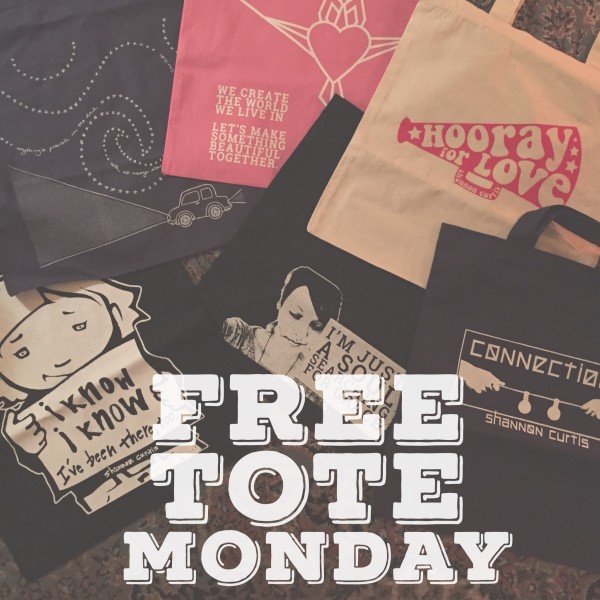 Visit our online store, pick out any adorable silkscreened tote bag in stock, pay for shipping, and it's yours for FREE.
Limit one per person. (It's the honor system, kids!) Offer ends tonight at 12 midnight PST.
BUT WAIT …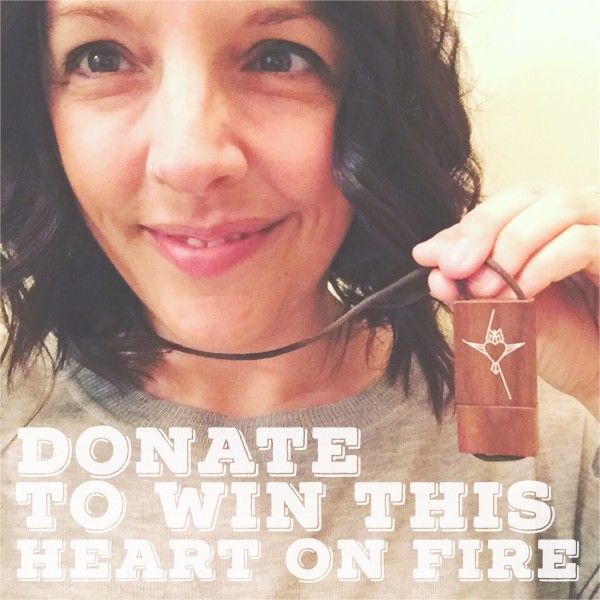 … you can also enter to WIN MY ENTIRE MUSIC COLLECTION on this gorgeous "Heart on Fire" USB pendant. How?
Glad you asked. When you pick out your tote bag, you'll have the opportunity to name your own price. If you put $0, it's yours — on us. But if you choose to pay any amount greater than $0, then two things will happen:
1) We will donate the amount you choose to pay in its entirety to The Barber Farm (adding it to the nearly $500 that we've raised so far this month to help them feed hungry people in Vermont); and …
2) We will enter your name in a drawing to be one of THREE lucky folks to win the coveted "Heart on Fire" pendant. This was our most popular item on this summer's tour, and it's awesome — it's a USB flash drive that contains every song that I've ever recorded and released as a solo artist. (Like, 10 hours of music, whoa.)
It's a $100 value, and if you're one of the 3 names we draw from the hat, we'll tuck a pendant into your tote bag when we send it to you.
But you know what?
That's not all.
We want to sweeten the deal a bit more:
If you donate $5 or more for your free tote, your package will arrive with a surprise gift from me and Jamie.
AND for each increment of $5 that you donate, we will increase your odds of winning by entering your name an additional time into the drawing for the pendant.
(For example: $5 = one entry, $10 = two entries, $25 = five entries, etc!)
We are so excited — with your help — to give a big boost to The Barber Farm, which is run by Jamie's awesome Uncle Charlie, where they grow organic food to help feed hungry people in Vermont.
Please join us in helping them to feed some of the 24,000 kids in Vermont classed as food insecure.