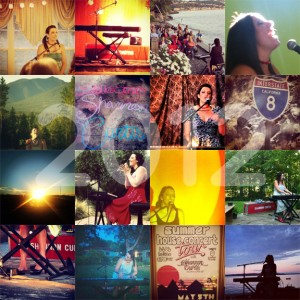 I am so happy to announce the release of …
2012 Summer House Concert Tour LIVE!
It was recorded in living rooms and backyards all across the country this summer, and today it's making its way to your house.
If you were a part of our amazing summer, this is a great way to remember all the fun we had. And if you weren't able to make it to one of the shows this year — I wish you could've been there — this is the next best thing, for sure.
Name Your Own Price
Just like the house concerts themselves, this album is a "pay what you want" situation. If you're poor at the moment, you can put down $0 and get the full digital download for free — we understand. On the flipside, there is no upward limit for either the digital download or the CD; you can give whatever you feel moved to!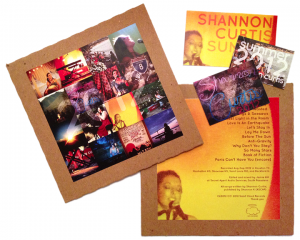 The CD version comes in gorgeous handmade packaging, and contains a Summer House Concert Tour sticker pack and a special BONUS ENCORE version of "Paris Can't Have You."
The 2012 Summer House Concert Tour LIVE! album on CD or MP3 is available exclusively at the new, re-designed Shannon Curtis Web Store and on Bandcamp.
If you'd like to take a listen first, you can hear the whole album in its entirety on my Bandcamp page.
Here's to never-ending-summer! xo -shannon