Hello from springtime in the Evergreen State!
Every time I look out our windows and see new neon buds sprouting from branches, and baby clover leaves springing up from the ground, it absolutely fills me with life. It's downright impressive how this region of the country sustains its green-ness for so many months of the year.
And it's no mystery why: life is sustained here precisely because of the predictable, steady, nourishing … rain.
These last couple of months — as we've all been thrust into this new and uncertain era of Covid-19 — Jamie and I have had to do a whole lot of reimagining of how we will sustain our lives and our work in this time.
One big part of that reimagination is an effort that we're launching today — and we're asking you to be a part of it, if you can:

Will you be our rain?
Typically, this is the time of year when we ask our community to contribute to an album fundraiser, to help us make a bunch of physical items that we take all over the country on our summer house concert tour.
Well … since we aren't able to tour this year … we're asking you to join us in a different kind of effort:
It's what we're thinking of as a 'sustainability fundraiser'
— to help create a foundation of dependable,
crowdsourced monthly income,
via our Misfit Stars Patron Community,
that will sustain us through this uncertain new time.
By being a part of this effort — by being our rain! — you'll be helping us to do several things:
to continue to create and put good things into the world,
to be of service to you, and to the rest of our community, in newly relevant ways,
and to help other artists through this time, too.
---
So … here's what you can do if you want to help:
1) Follow this link to learn all about our goals for this fundraiser and the projects we will fund with each goal we reach.
2) Read all about the thank-you packages we've created for each monthly support level.
3) Choose the level that looks good to you, sign up, and be a part of the community effort to sustain us during this wild new time.
THANK YOU.
We literally cannot do this without you. ❤️
---
Oh! And be sure to tune in to our nightly Facebook Live broadcasts!
We'll be live from our kitchen every night at 7:30pm Pacific Time / 10:30pm East, from today until the fundraiser is over on May 28th.
There will be coffee, there will be stories, there will be silliness, there will be deep thoughts, and there will also be … music.
Just log in to Facebook at 7:30 PDT, and make sure you're following me & Jamie in order to be notified when we go live. See you there!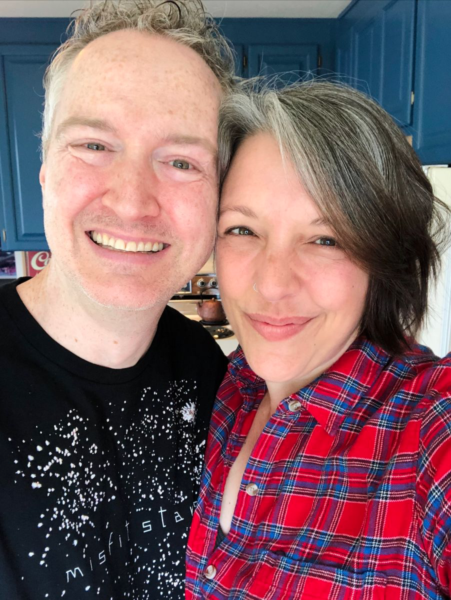 That's all for today. Thank you for being in this with us.
Love and rain — shannon