"We need you to shine the light that only you can shine; you complete our constellation."
That's the message of this video and song — the final song on my album Connections, and also the final song from my new album LIVE IN SAN ANTONIO — illustrated brilliantly by hundreds of beautiful souls who put a permanent marker to their palms and proclaimed their light to the world.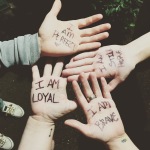 Each one of us has a light inside that we are meant to shine. No matter who you are, where you're from, or what you've been through: we need your light. Whatever it is that you are meant to contribute to this world, it's enough; and you are an absolutely essential part of our constellation.
We had hundreds more submissions than we could fit into one 4-minute video, so this is a big thanks to everyone who participated. I know you're out there, faithfully shining your light in your corner of the world, and for that: THANK YOU. We need you to be doing exactly that.
Please share this video with anyone you think needs encouragement to discover and shine the light inside of them.
---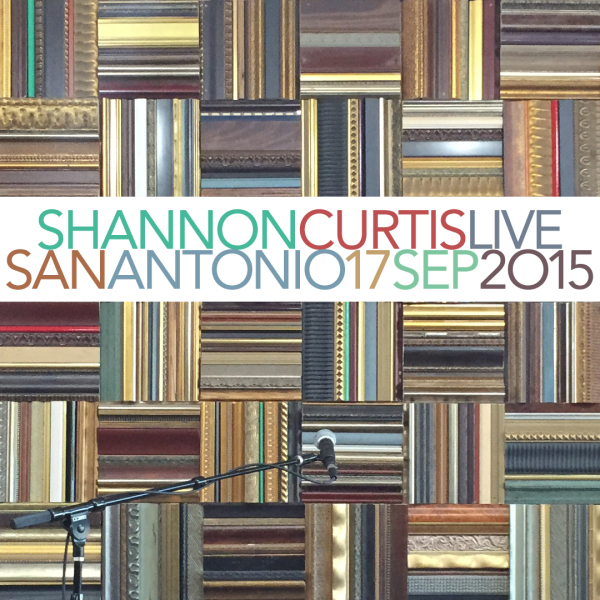 And a new live album! It's an entire show captured near the end of our summer house concert tour in San Antonio, Texas. It was an amazing night, and we invite you experience it with us. The album includes my full 2015 set list of 13 songs and 7 spoken story interludes.
In the spirit of our house concerts, which are generally done on a donation basis, this album is available on a "pay what you want" basis. Name your own price for it. If you need to take it for free, please do. The most important thing is that you enjoy it.
---
I'm so grateful to be connected to all of you. You help me shine.
Love and light — shannon