EMERGENCY Weekend Video Project: WE NEED YOUR HELP!
Sometimes when an idea finds you,
and it won't let you go,
and you know it's the right thing to do,
and you know you can't ignore it,
you have to move to make it happen — fast.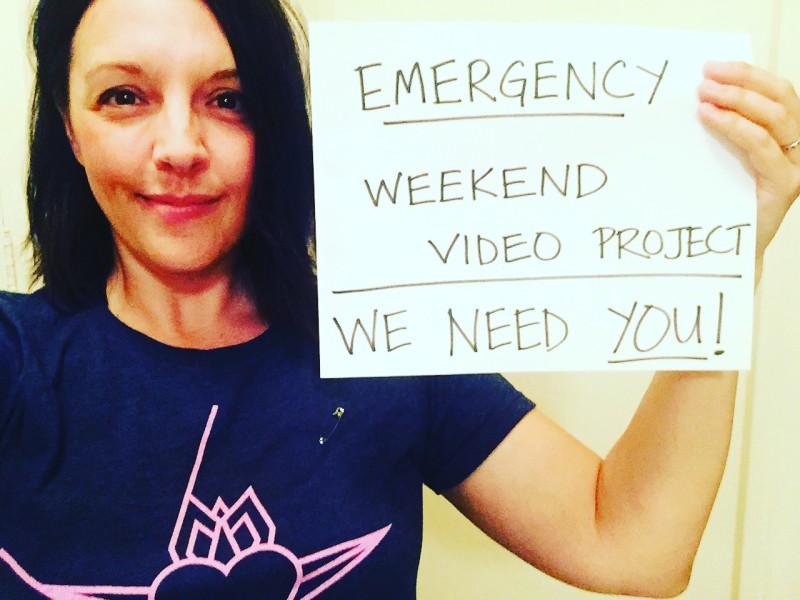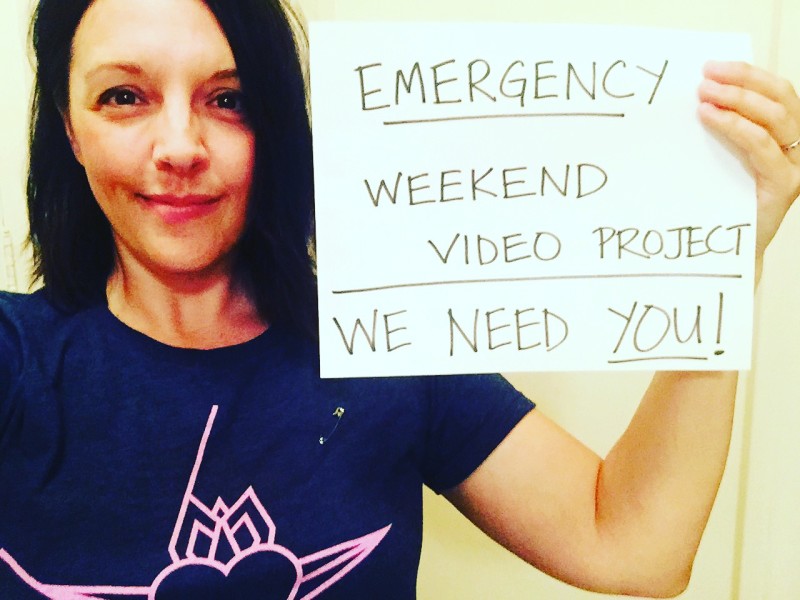 That's what happened to me last night as I was thinking about how a song I wrote months ago has taken on new meaning for me in the last few days …
so the world's on fire
but still here we are
holding open hearts to the roaring flame
burning hot and higher
this is who we are:
we are open hearts; we're a roaring flame
The thought that struck me was this:
I need to — more than ever — commit myself to having an open heart, and to commit myself to active love in the wake of all that we're facing as citizens of the earth.
And I bet you agree with me. This is not the time to stand on the sidelines. This is the time to say:
THE WORLD MAY BE ON FIRE
BUT WE ARE A HOTTER, HIGHER, BRIGHTER FLAME
So … how are we gonna get our message across?
HERE'S WHAT WE'RE GONNA DO:
ME: film a live performance of me singing the song I talked about above — it's called Roaring Flame.
YOU: think of a statement that begins with the words "I WILL" and ends with one actionable thing that you're committing yourself to doing right now to make the world a better place.
Here's what my statement is going to be:
"I will defend the vulnerable."
Here's what Jamie's statement is going to be:
"I will amplify other people's voices."
Here are some other ideas to get you thinking:
– I will listen.
– I will love those who hate.
– I will speak truth.
– I will put myself in other's shoes.
– I will work to save the planet.
– I will fight for the rights of the powerless.
– I will give money to charity.
– I will seek peace.
– I will fight injustice.
– I will not give up.
Use any of these if you want, or come up with your own.
Then …
Write that statement in big, dark letters on white paper.
Keep it short — no more than about 5 words.
Take either a photo or a short video of you holding your sign.
If it's a photo, send it to me in an email: skc@shannoncurtis.net.
If it's a video, message me and I'll give you instructions for how to send it.
We will choose a wide and representative sample of the all photos and videos we receive, and edit them into a video alongside the live performance of the song.
And then …
We will send it out into the world —
a bright, hot, roaring flame of open hearts.
Let's do this.
You only have through THIS WEEKEND to get this done.
We have to ACT FAST.
Message me if you have questions or need help. Here we go … ❤️?